CHOOSE THE
TYPE OF A BOARD YOU LIKE
THE CA$H PACK – A FIVE STAR SURFING ADVENTURE
Full of bucks and got a fetish for the fancy lifestyle? No worries we've got you covered too! Although the Gash Pack in an unreal product it does remain pretty much back to the roots and more suited for the seasoned adventurer. If you're coined up and don't mind splashing the cash we can organise the same trip surfing the same breaks but we'll line up the best hotels on offer and pimp up the transport to a 21ft power boat with a 90HP four stroke Honda on the back. You'll be sleeping like a king and powering from line up to line up in one of the best surf boats available in the region with your own personal surf guide and skipper!
THE CA$H PACK MOBILE SURF TOUR 
INCLUSIONS:
Meet and greet plus return transfers from Toliara airport 

Beachfront accommodation at Mada Surf Ranch in Anakao OR your choice of hotels in all villages visited

All village to village transfers in 21ft wave hunter with 90hp Honda 4 stroke outboard OR private charter of 30ft power boat with 2 x 140hp 4 stroke engines

Daily outer reef surf transfers and all fuel costs included

Full time experienced local surf guide, skipper and trip advisor

Comprehensive trip support from the moment you step off the plane until your outbound flight home
NOT INCLUDED IN SURF CHARTER:
Accommodation other than Mada Surf Ranch. 
Food and drink wherever you choose stay.
Please contact us directly for a customized quote
The perfect off the beaten track holiday with insane waves all to yourself … well almost : With Blair the only guide capable in a 24 hour timeframe of finding you a world class break with perfect waves and to top it off, a show of whales swimming around the boat for an hour … bloody hard act to beat !!! Adventure fans jump on board !!! Thanks Blair and see you soon …
Olivier, Ile de La Réunion – August 2013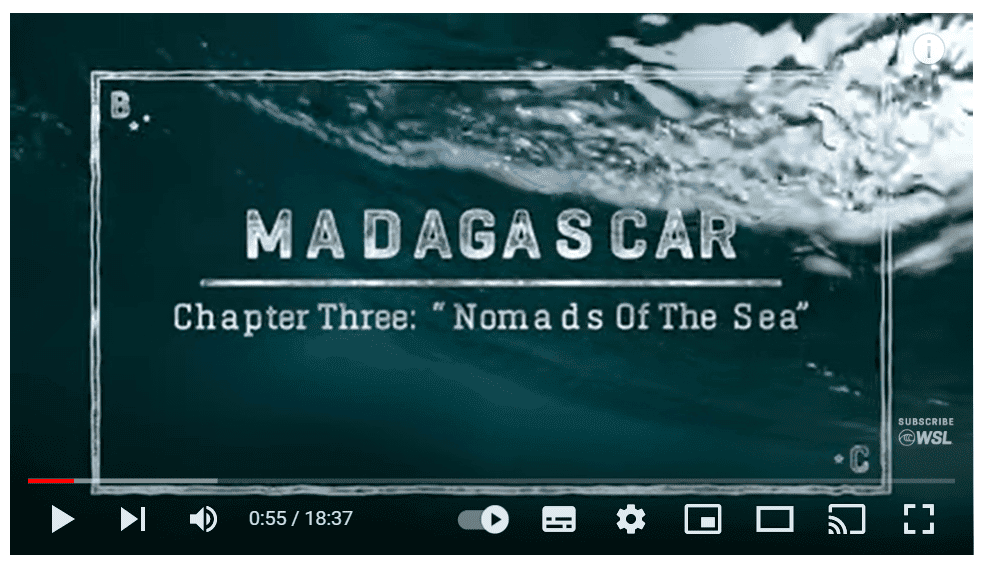 THE GASH PACK – PRIVATE CHARTER WITH THE CREW
The Private Charter is basically just The Gash Pack Tour but just for you and your mates. Base camp is at Mada Surf Ranch in Anakao, the surfing hub of the region. The tour in itself is a essentially a swell chase targeting the best waves on offer in the region each day. As the tour visits four different villages it also doubles up as a bit of a discovery trip taking you to off the beaten track venues and surfing a multitude of differing breaks for all levels of surfer. The  50km stretch of coastline between Sarodrano to the north and Secrets to the south of Anakao lays host to more than 20 breaks which are accessible by boat only. At least 12 of these breaks are world class on their day. A mobile surf tour or swell chase is the best and only real way of optimising potential surfing time in the region. The waves are quite fickle and local knowledge as well as a good boat are essential in scoring the best waves on offer each day.
I just returned from a 3 week surf trip in Madagascar and had such an incredible time there. If you want to surf perfect reefs all alone or just with your buddies Mada is the place to go. The waves are world class but fickle so local knowledge is the key to score epic surf. Based in Tulear Blair takes you to the best spots north and south coast depending on swell, tides, and wind. He will get you to the best waves on any given day but also when its flat Mada is beautiful and more than worth a trip, uncrowded clean beaches and water, good fishing and diving, incredible cheap seafood, and cool friendly people. I can't wait to be back there, amazing trip!
Stefan K – Germany May 2013 GASH PACK PRIVATE CHARTER RATES 2023
Inclusions:
Accommodation at Mada Surf Ranch and all other villages visited
Private boat charter for the duration of your stay
Daily outer reef surf transfers and all fuel costs included
Full time experienced local surf guide and skipper
Secret Spots Homestay included in package
NB: Please note that trips start and finish at Mada Surf Ranch in Anakao.
From 240€ per day for up to 04 clients.
Valid for travel all year round. Extra clients 60€ per person per day. Maximum group size 06 persons.
One of most authentic adventure surf trips I have been on! Blair takes care of you from the moment you step off the plane. From fun waist high to cranking overhead freight trains…he will find it for you! Will be back.
Mark B, South Africa – May 2014